Skip Navigation
Website Accessibility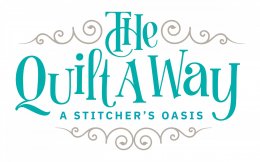 55491 - AccuQuilt GO! Carefree Alphabet Lowercase Set (2 Die Set)
Cut Size: 26 lowercase letters are 3" tall (7.6 cm) with widest letter 4 1/4" wide (10.8 cm)
Finished Size: 26 lowercase letters are 3" tall (7.6 cm) with widest letter 4 1/4" wide (10.8 cm)
Die Board Size: 10 in. x 24 in. (25.4 cm x 61 cm)
Why Quilters Love the GO! Carefree Lowercase Dies:
Easily personalize sewing and quilting projects with the GO! Carefree Alphabet die set.
No templates required. The GO! Carefree Alphabet die set includes applique shapes that are typically difficult to cut by hand.
2-Die Set includes 26 lowercase letters that coordinate with the popular GO! Carefree Alphabet Uppercase and Numbers sets (55092, 55099).
Quickly and easily cut four pre-fused letters in one pass thru the cutter (fusible counts as one half layer of fabric).
Cut letters out of a variety of fabrics: cotton, batiks, wool, felt, flannel, fleece, Cuddle® fabrics and more!
Experiment with decorative stitches and threads to finish your alphabet blocks.
A great way to use up scraps.
Includes free embroidery download with 3 stitches ($36 value).
Free pattern downloads available to get you started.
Charm Pack-friendly.