Skip Navigation
Website Accessibility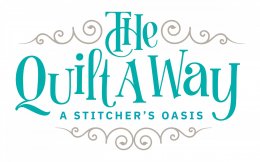 For over 30 years, Tutto has been making bags of the highest quality. Our patented design is one of a kind, and it's all thanks to our exceptional luggage frame. The frame is light and foldable and always comes with four wheels that turn quickly and with exact precision.

We've specialized in innovating bags and have implemented our unique frame in our other products, so even a serger machine bag will have the Tutto quality you can trust.
Our Unique Products
Our line won the Arthritis Foundation design award, so you can rest assured that our bags will offer you the support you need. With our medically endorsed and elegantly designed bags, you can feel good and look good at the same time.
Each of our bags comes in a variety of colors so your bag will reflect your individual style. Our bags also come with a variety of features such as pockets, straps, and dividers, so they're always functional and meet your needs.

Our Warranty
We manufactured our own bags, and we're so confident in our design and materials that we warranty all of our bags for a full year.