Skip Navigation
Website Accessibility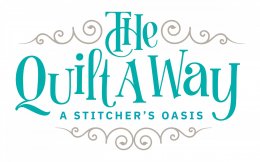 Aurifil is a market-oriented company dedicated to develop new products based on our quality and threads solutions.
Established in 1983, Aurifi is an accomplished Italian company based near Milano, with a full- grown experience in producing superior quality cotton threads for professional and domestic quilters. Our company headquarters is the ground where new ideas generate original items, always more refined and advanced.
The fastest and most sophisticated technology is the strength to aesthetically manufacture all our products and supplies that allows the company to be popular in the market. Our team provides assistance to all the quilting needs through a wide range of threads in several weights & accessories .The Quilters have all the tools to design unique creations.
Aurifil achieved in a short period credit and success all over the world and continuously looks after new market inquires with the will to do always the best!
Our success is based on developing projects carefully looking for high quality and style. We commit to create contemporary products that will have a great appeal on everyone.
Showing 1 - 30 of results